The challenge
Ricoh UK needed to support the sales team with marketing materials and campaigns that could be triggered, via mobile, immediately after an off-site meeting.
‍
The solution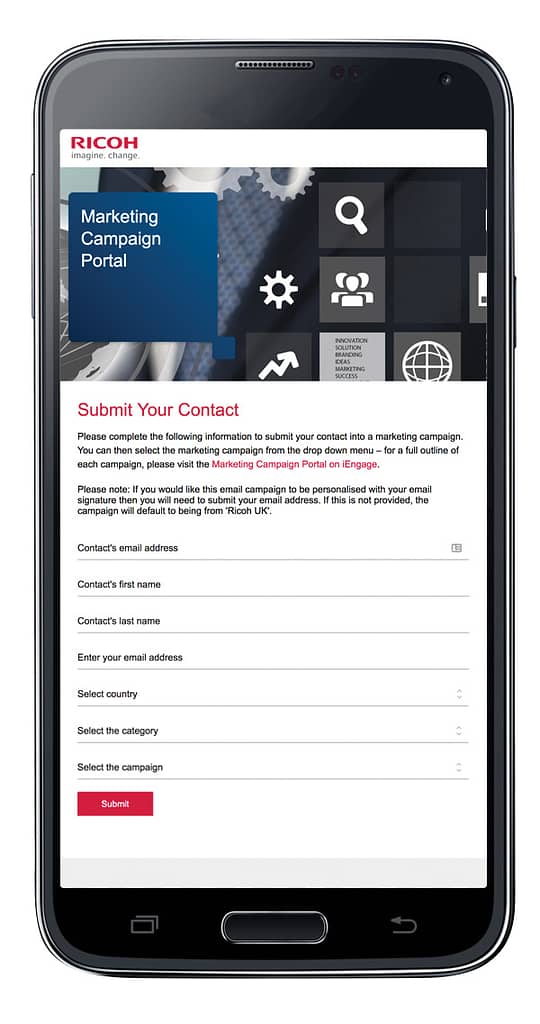 HarveyDavid created a bespoke portal of ready to deploy tactical and nurture campaigns, available for both marketing and sales. By developing a range of triggers, including customer response to banners, forms, specific content, page tags and social media.
Furthermore, the portal has been designed in such a way that all campaigns activated by sales individuals contain their relevant email signature, making the campaign more personal and relevant.
Campaigns activated by salespeople provide notifications to that individual about the status of the campaign delivery and insights about the prospect's engagement and interactions. With the ability to activate specific campaigns to influencers and decision-makers within a business, through the use of the portal, we are helping Ricoh to move to an account-based marketing model.
‍
The results
The Ricoh Marketing Sales Portal has empowered both marketing and sales to be more aligned, dynamic and responsive. This resulted in the creation of more sales leads and enquiries, all tied into Eloqua, enabling full tracking and ROI
reporting.